AIRWAIR INTERNATIONAL LTD., Plaintiff, v. PULL & BEAR ESPANA SA, et al., Defendants.(Case No. 19-cv-07641-SI)
AirWair International (the U.K.-based manufacturer of the iconic Dr. Martens shoes and boots) sued ITX USA (a US affiliate of Inditex) claiming that several models of Pull&Bear shoes and boots distributed in the US by ITX infringed AirWair's registered and common law trade dress rights. Inditex claims to be the biggest fast-fashion group in the world, operating over 7200 stores in 93 markets worldwide. The company's flagship store is Zara, but it also owns a number of other brands, such as Zara Home, Massimo Dutti, Bershka, Oysho, Pull&Bear, Stradivarius, Uterqüe and Lefties.
After a 5-day trial in San Francisco Federal Court, the jury found for AirWair. The jury affirmed the validity of the AirWair trademarks and found that the Pull&Bear boots and shoes infringed on AirWair's registered and common law trade dress rights. They further found that the AirWair marks were famous and were diluted by the Pull&Bear boots and shoes.
AirWair had asserted in its Complaint that its protected trade dress included the welt stitching, a grooved sole edge, an angled heel and a double-layered platform sole. A test-control experimental design was used to isolate the effect of these elements on misidentification of the Pull&Bear boot as being from Dr. Martens.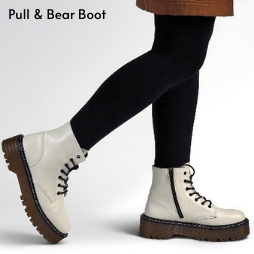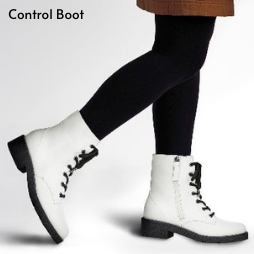 Robert Klein, Chairman and Co-Founder of Applied Marketing Science, Inc. (AMS), testified regarding the results of the post-sale confusion survey conducted by AMS via the internet. As Klein testified, the survey showed that a substantial number of women who saw the Pull&Bear boots being worn by a model would be confused and mistakenly believe they were Dr. Marten's boots.
AirWair was represented by Bryan Cave Leighton Paisner LLP of San Francisco.
To learn more about AMS, Robert Klein, or trademark surveys, please contact us.